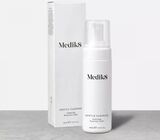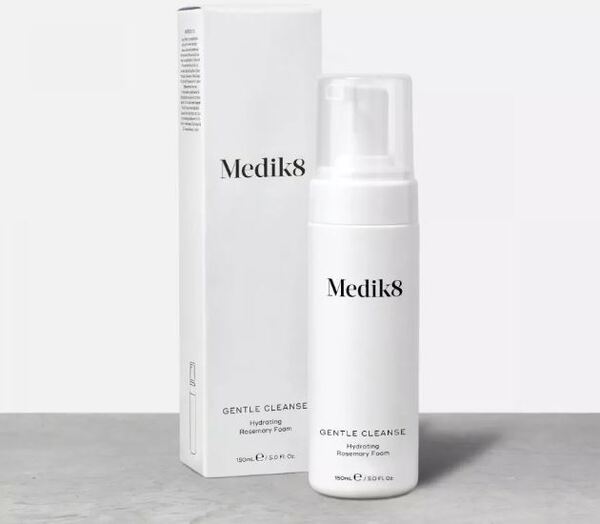 Gentle Cleanse
This product is not available in the selected currency.
In Stock
Backordered
Out of Stock
Description
Revive your complexion with the ABC Intense Bundle from Medik8. Combining powerful products, this bundle strives to intensely hydrate your skin and combat premature signs of ageing. Free from palm oil, alcohol, parabens, phthalates and artificial fragrance. Cruelty free. Vegan friendly. Medik8 Gentle Cleanser (150ml) Revitalise your complexion with a mild, pH-balanced formula that can be used daily to gently eliminate impurities without over-drying or uncomfortable tightness. Fortified with natural Glycerin and antioxidant-rich Rosemary Leaf Oil, the lightweight cleanser transforms into a silky foam that effectively dissolves dirt and makeup for fresh, healthy-looking skin. Helps to defend against premature ageing and damaging environmental aggressors. Medik8 C-Tetra+ Intense Serum (30ml) Restore radiance to skin with Medik8 C-Tetra+ Intense Serum, a nourishing formula that targets and corrects the visible signs of ageing. Enriched with a potent blend of Vitamin C, Red Ginseng and Maracuja Oil, the antioxidant-rich serum helps to protect against free radical damage whilst brightening and balancing the skin tone. Working to replenish vital moisture deep below the surface, the light and silky formula soothes any irritation and helps to create a softer, more supple skin surface. Expect a hydrated, protected and glowing complexion. Medik8 Retinol 3TR+ Intense™ (15ml) Transform your skin tone and this ultra-powerful regenerating overnight treatment with visible anti-ageing properties. Created with 0.3% Retinol, the serum utilises Time Release Technology to release the ingredient gradually throughout the skin's layers without causing irritation or discomfort. Helping to smooth out the appearance of fine lines and wrinkles, unclog congested pores and balance uneven skin tones, the treatment work to create a clearer, healthier and younger-looking complexion. Medik8 Hydr8 B5 Intense (30ml) Maintaining the same textual characteristics of the original best-seller, this lightweight, fast-absorbing serum upgrade is the ultimate antidote for parched, dry skin. The super-soft serum receives its vibrant purple hue from antioxidant-rich saskatoon berry. This nourishing superfood protects the skin's natural stores of hyaluronic acid to promote a supple complexion from the inside out. This intensive serum leaves the complexion endlessly plump and dewy.
Oops!
Sorry, it looks like some products are not available in selected quantity.