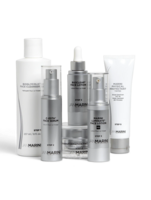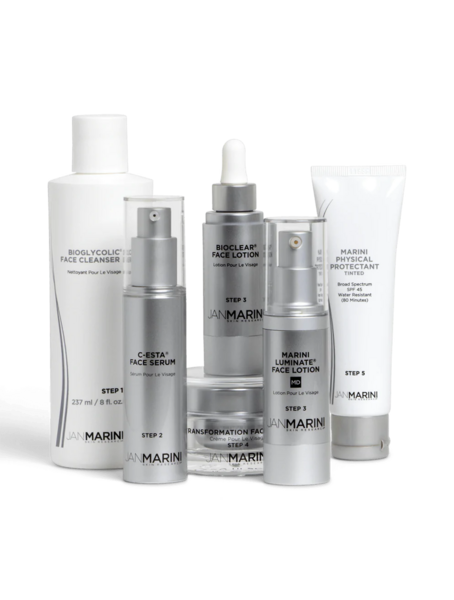 MD Normal/Combo Tinted SPF 45%
This product is not available in the selected currency.
In Stock
Backordered
Out of Stock
Description
Experience dramatic transformation with The Skin Care Management System™ and see firsthand why it has been voted "The Best Skin Care System" for its 12th consecutive year as part of NewBeauty Magazine's Annual Beauty Choice Awards. From cleanser to sunscreen, your hydrating skin care kit is complete with everything you need for healthy, youthful looking skin!

Key technologies work synergistically to provide maximum results across multiple skin concerns. This comprehensive system incorporates Vitamin C, peptides, growth factors, AHA and BHA exfoliators, hydrators and sunscreen to deliver rapid improvement in the appearance of fine lines & wrinkles, uneven texture and sun damage.

Each product within this kit is specially customized to fit normal/combination skin needs with the added resurfacing Marini Luminate Face Lotion MD.

Set includes:

-Bioglycolic Face Cleanser (8 oz)
-C-ESTA Face Serum (1 oz)
-Bioclear Face Lotion (1 oz)
-Marini Luminate Face Lotion MD (1 oz)
-Transformation Face Cream (1 oz)
-Marini Physical Protectant Tinted SPF 45 (2 oz)

Oops!
Sorry, it looks like some products are not available in selected quantity.