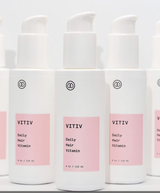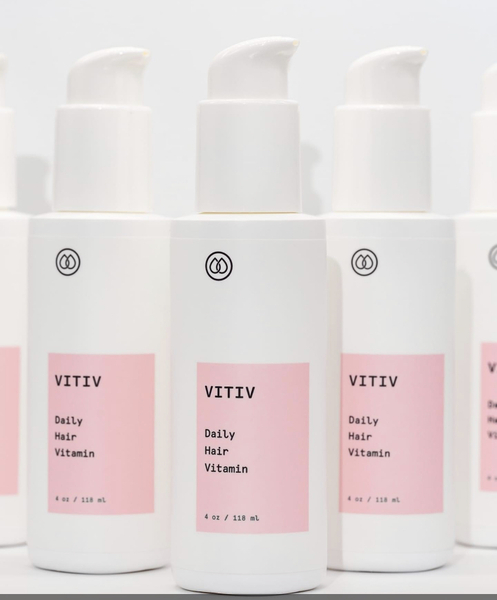 Hair Vitamins VITIV
This product is not available in the selected currency.
In Stock
Backordered
Out of Stock
Description
All the right nutrients, in just the right sequence. Your body needs a daily multivitamin and so does your hair. Vitiv eliminates a complicated routine of mask, serums and oils treatments. Protects your hair after Heat styling, Chemical processing and UV exposure. Our unique leave-in treatment fills your hairs unique needs so it can stand up to the challenges of daily life infusing it with the right nutrients in the right order to make it strong, healthy and resilient. Health Benefit: Cleanse, Hair, Skin & Nails Type: Vitamins * Apply Daily Hair Vitamin to wet hair directly after cleansing and conditioning. * Depending on hair-type, dispense 1-3 pumps of the solution into your palm. * Rub your hands together to activate the formula and work it into your hair. * Starting at the ends, work your way up to the root. Massage the remainder into the scalp. * Comb evenly through. The leave-in vitamin will assist in detangling your hair. * Air-dry or blow-dry hair, style as desired. You're ready to go!
Oops!
Sorry, it looks like some products are not available in selected quantity.